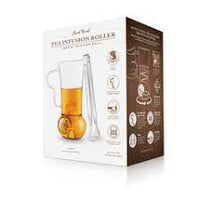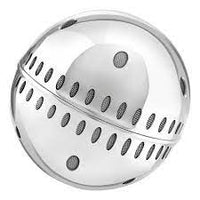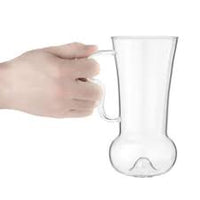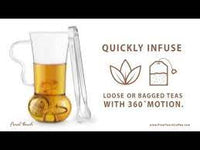 Spice Inspired
Tea and Cocktail Infusion Roller for loose tea bags or spicy botanicals
Quickly infuse loose or bagged teas with 360˚motion, infusing your tea quickly. Can also be used for infusing any kind of drink using spicy botanicals whether is is a warm gluwen or a cool summers cocktail the roller can give you so many drinking inspirations.
Place your tea bag or loose leaves in the included screen and pop into the specially designed tea cup.  If you are wanting a stronger brew the glass shape will hold the tea ball in place while sipping your tea.
The set includes tongs to safely remove the tea ball when tea is strong enough or when finished your cup of tea.
Gift set includes 1 x Glass Mug, 1 x Stainless Steel infusion ball and 1 x Steel tongs.