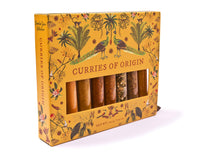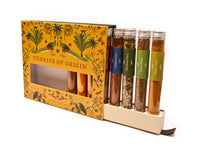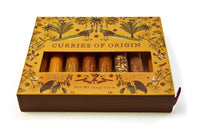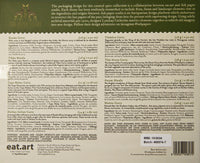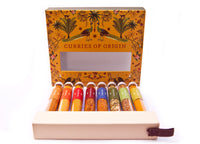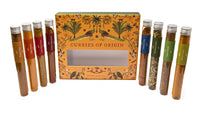 eat.art
NEW PRODUCT - Curry Spice World Selection | 8 Unique Blends | Curry Lovers Premium Gift Set
EVERY NIGHT CAN BE CURRY NIGHT - Create hassle free mouth-watering curries any day of the week, tantalize those taste-buds and be prepared for compliments.  These authentic curry blends give a punch of flavour and so easy to create the perfect dish!  Hello Flavour! 
This unique selection box of 8 curry seasonings includes some very popular Indian spices, African and Asian curries:
Vindaloo – A fiery hot curry with roots in Portuguese cuisine known as King of Curries
Durban Indian Curry – This authentic curry is famed for its complex piquancy and aroma influenced by Indian migrants 150 year ago, packed with traditional flavour
Cape Malay Curry – A delicious fusion of Asian and European tastes with a sweet and spicy mix of meat, fruit and spices using a fragrant blend of 13 exotic spices
Thai Green – Very fragrant and rich in colour, boasting strong lime and ginger overtones
Korma – Defined by its decadent creamy sauces and delicate spices, the ultimate comfort food with an Eastern twist
Garam Masala – Hot mixture of a blend of pungent ground spices packed with flavour
Madras - This spicy piquant curry is known for its fiery heat, cumin and coriander resonate in this intense spice blend
Tikka – Colourful exotic fragrant spices frequently used in marinating meat for the bbq
ULTIMATE CULINARY TREAT and comes in a beautiful elegant printed gift pack with slide out tray, ready to go.