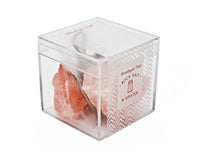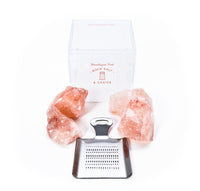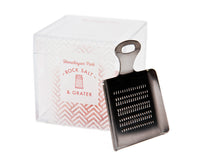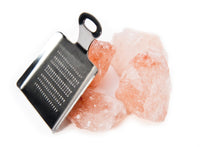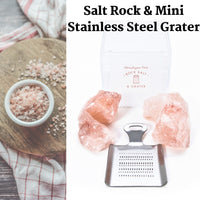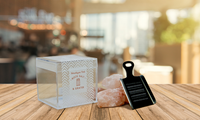 eat.art
Himalayan Rock Salt and Mini Grater | Quirky Food Gifts
PURE NATURAL SALT FROM MOTHER EARTH.
LET YOUR SALT BE THE HERO - 100% Pure Natural goodness from mother earth, sourced from the Himalayan Mountains formed in the Jurassic ages where salt flats where covered up through the ages
SURPRISE! SALT CAN BE HEALTHY, CONTAINS 84 TRACE ELEMENTS AND IRON - The high mineral content of the Himalayan salt crystals range in colour from sheer white to varying shades of pink to deep reds with a rich mineral content including calcium, copper, iron, magnesium and potassium.
APPROVED ON KETO AND PALEO DIETS - Himalayan salt has been used as folk remedies for many centuries, nature's own product to heal the body and relax the mind with many therapeutic properties.
BEAUTIFUL CUTE AND ELEGANT, PERFECT TO GRACE ANY TABLE - This contemporary gift celebrates pink Himalayan crystal salt, in its purest form, beautifully packaged in a clear Perspex box with a stainless-steel mini grater ready to be used, keeping the salt dry.
UNUSUAL AND AUTHENTIC GIFTABLE KEEPSAKE - Simply delight any home chef foodie as a housewarming or thank you gift, great for secret Santa or an adult stocking filler.
100% NATURAL GOODNESS - No artificial flavourings and colourants. No added MSG or preservatives. Non-irradiated and non-GMO. Suitable for Vegans and Vegetarians.