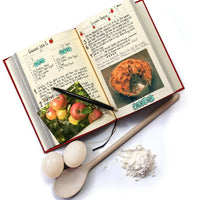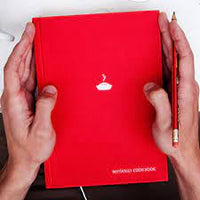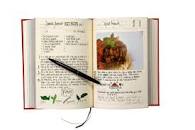 Spice Inspired
Family recipes cookbook | For all the secret family recipes | Not to be forgotten
What a lovely way to keep the treasured family recipes as a beautiful keepsake.  Mum or Gran always had that perfect ingredient that we somehow missed while trying to recreate their dishes!  Well no more, add some photos and personalised notes and enjoy family traditions for years to come.
This Cookbook diary contains:
Blank cookbook for your family's recipes.
Create your own unique cookbook.
Template pages with space for over 80 recipes.
Includes an introduction with useful cooking guides and tips.
Sections for photographs and clippings.
Beautiful hardbound book with cloth covers.
Heavyweight pages to withstand years of use.
Dimensions
161 x 220 x 32 mm
Net weight
0.620 kg
Materials
Paper product