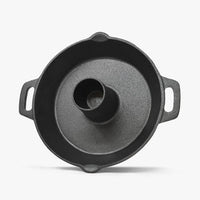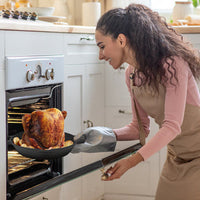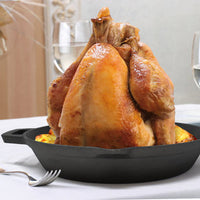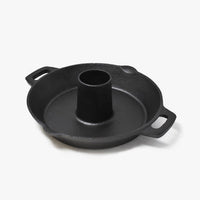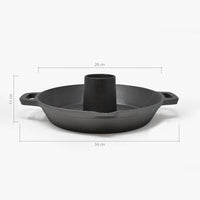 Spice Inspired
Cast Iron Chicken Oven Roaster Stand
The perfect addition for those Sunday Dinner Roasts!
Versatile Use - Prepare marinades and hot sauces using convenient catcher at the base, cooking away excess oils from the chicken roaster for healthy meals. Flat base sits on most grill and BBQ tops. Suitable as spit roast, kebab rotisserie and skewer stand.
Not Just Chicken - Use the chicken roaster for turkey fillets, roast steaks, beer can chicken roaster, kebab spike stand for oven and rotisserie BBQ. Great results juicy meats, crispy skins and delicious grilled flavour.
Easy Maintenance and Cleaning - The kebab stand for oven smooth surface and seamless shape makes cleaning an easy process. BBQ chicken roaster catches excess oils in circular base avoiding spills. Durable cast iron build offers longevity and many uses.
Great Design Rotisserie Oven - 28cm cast iron chicken cooker seamless rounded shape avoids leaks for an efficient cooking process. Use the vertical rotisserie as fry top, oven kebab spike or gas BBQ with rotisserie spike for a variety of meat cooking.